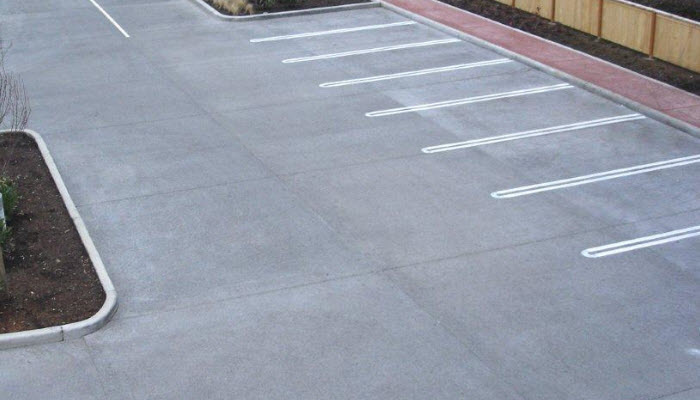 Concrete Parking Lot Contractor San Marcos
Guess what? Concrete is more budget friendly than asphalt! For years, we have been selling concrete parking lots simply because we inform customers of the price difference and how durable it is. When compared to asphalt, which currently has rates that are skyrocketing, concrete is going to come out on top every time. Call the best Concrete Parking Lot Contractor in San Marcos to schedule a free estimate today!
Having a concrete parking lot makes sense for a variety of reasons. Therefore, if you are considering having a concrete parking lot installed you should know that you are making a smart choice that will save you money in the end.
Asphalt looks like concrete. However, Liquid asphalt is actually made from the residue that is left over from refining crude oil that is used to make gasoline. According to the Bureau of Labor Statistics, the price of liquid asphalt is up 250% more than it was five years ago. This has resulted in the cost of having an asphalt parking lot created double from the standard costs. The worst part is only 10% of the barrel oil is going into the liquid asphalt when in the past up to 40% was going in.
When you go with a concrete parking lot, you have limited upkeep costs. The only thing you have to do is have annual cleaning and joint sealing performed. On the other hand, with asphalt, parking lots you have to have them recovered every few years and they have to be resurfaced entirely every 10 years (sometimes sooner).
Concrete parking lots are also lighter in color, which allows your lighting expenses to be lowered to. This means your car parking lot will be more secure and energy costs are reduced. This is because lighter colors lead to a lower temperatures for the parking lot, which reduces heat and results in decreased cooling expenses.
Concrete parking lots can also hold heavy loads without rutting or holes developing. You even have the option of having the concrete color and concrete texture customized to your liking. Additionally, your parking lot will be green since water runoff is low and they can include recycled materials. Therefore, having a concrete parking lot could lead to you receiving the LEED credits. Overall, so many benefits come along with making the decision to get a concrete parking lot, and choosing the best Concrete Parking Lot Contractor in San Marcos to do the work is the right decision.  You can expect your parking lot to require little upkeep or maintenance for as long as 20 years. Call the top rated Concrete Parking Lot Contractor in San Marcos to schedule a free consultation and no cost estimate!