How To Pick Your Concrete Supplier In San Marcos?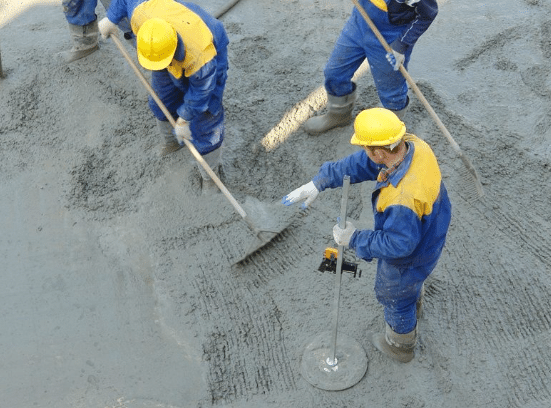 Concrete is an essential part of any construction project, and it's important to choose the right supplier for your needs. Here are seven tips to help you make the best decision:
Take the time to research potential suppliers before considering a contract with them. Ensure that they have good credentials, such as certifications from reputable organizations, and check for any complaints or disciplinary actions taken against them. It's also advisable to look at their safety record, so you know that your project will be in safe hands.
Once you've narrowed down your choices, get references from each supplier and contact those people who have used their services before. Ask questions about quality control, workmanship, and customer service. This will help you to gain an understanding of each supplier's capabilities and reliability before making your decision.
When it comes to concrete, there is often a trade-off between price and quality. It's important to find the right balance between both factors so that you can get the best value for your money. Be sure to compare quotes from different suppliers and consider their materials and guarantees offered when comparing costs.
Consider what type of delivery option works best for you based on timeframes and budget constraints. Some suppliers may have flat rates for local deliveries or offer discounts for bulk orders – inquire about these services when selecting a supplier for your project.
You don't want to be waiting weeks for your order to arrive or have it arrive late, so ensure that the supplier you choose can meet your timeline demands. Also check that they provide reliable post-sale support if you need any advice or help after the project has started.
It's important to make sure that all concrete is produced in accordance with industry standards and regulations. Check that your chosen supplier has a quality assurance system in place, ensuring that their products are consistently of high quality and strength over time.
If possible, consider working with local suppliers as this will help reduce transport costs and lead times. Not only will this be beneficial to your budget, but it's also a great way of supporting local businesses in your area.
FAQ's
Which Concrete Is Strongest?
The strength of concrete is determined by its composition and manufacturing process. Different types of concrete can be designed to meet different requirements such as high strength, low shrinkage, and resistance to chemical attack. It's important to discuss your specific needs with your supplier before making a decision.
What Is the Difference Between Cement and Concrete?
Cement is an ingredient in concrete – it's a binding agent that helps hold together other components such as aggregates and sand. Concrete is a composite material made up of cement, water, sand, and gravel which combines them into a single material with greater strength than any one component alone.
Why Is Concrete So Popular?
Concrete is an incredibly versatile material, suitable for a variety of applications ranging from construction and infrastructure to decorative surfaces. It's widely used because it's strong, durable, cost-effective and relatively easy to work with. Additionally, concrete can be customized with additives and finishes to meet almost any design requirement.
Conclusion
It is important to choose the right concrete supplier for any project, as this will help ensure your project is successful and completed on time. Investing some time in researching potential suppliers, gathering references, and comparing prices and quality guarantees can pay dividends down the road. With careful consideration of these tips, you should be able to find a reliable supplier that meets all your needs. For more information, contact Concrete Contractor San Marcos at (760) 289-3555.